MICRO MARKETS
HERE'S A TASTE OF WHAT'S OFFERED AT CANTEEN- BERKS COUNTY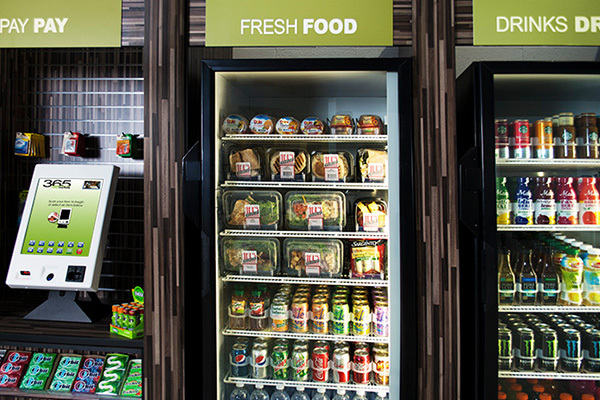 #1 INNOVATION IN THE INDUSTRY
Our Micro Market solution delivers an on-the-go convenience option for your employees. With hundreds of products to choose from (including fresh sandwiches, salads, wraps, flatbread, fruits, etc.), we are able to bring the quality food and beverage products you are looking for directly to your facility.
We use cutting edge touch screen technology and accept multiple forms of payment (cash, credit, debit, market card).
The biggest benefit of our Micro Markets is that they can be completely customized to your individual needs.
Please reach out to one of our sales representatives and they will be able to help you with any questions you may have. TOTALLY CUSTOM SOLUTIONS
One size doesn't fit all! Each micro market is designed around your unique team, space and the look and feel of the location.
CONTACT US TODAY