All About Canteen- Berks County
In July of 1929, Nathaniel Leverone and two partners founded the Canteen Vending Company.  He started with only 100 5-cent candy bar machines.  His business strategy focused on 3 timeless principles; integrity, innovation, and customer focus.  Leverone's ideas created a new industry.  It's a proud heritage that is still packing a punch.
Today, Canteen is the world's largest vending company, serving over 5 million customers daily through 18,500 customer sites.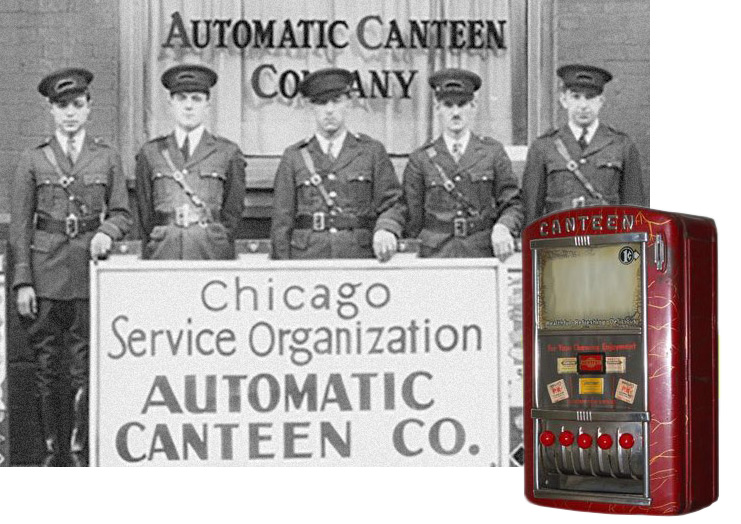 Canteen of Berks County continues this tradition. We serve all of Berks County as well as other regions in Pennsylvania, New Jersey, Delaware and Maryland.
Canteen Berks is a local family run business with the backing of Compass Group, a world leading food and support service company. This means you get a community focused company that will also provide the best available technology, services, and products to meet your evolving food service needs. We can provide the usual snack and soda options, along with a wider product range. Varying from fresh and healthy sandwich, snack, milk, and tea options that allow you to achieve your company health initiatives; to coffee and novelty ice cream that boost employee morale.

Our mission is simple, to bring you the best service and quality products in your area.
Thank you for choosing Canteen Berks for all your vending, micro market, and office coffee service needs. At Canteen Berks the customer always comes first.
Follow this
link
to access machine-readable files (MRFs) that are made available in response to federal Transparency in Coverage rules. The MRFs contain pricing information about covered items and services, and are formatted to allow third parties to access and analyze the data.
Read More Here